HSS (High-speed steel) Saw Blades
HSS saw blades are predominantly used for cutting tubes, pipes, sections and solid steel based materials. They are also used in smaller volumes to cut non-ferrous materials.
"Kinkelder" (Holland) supplies HSS circular saw blade from diameter 150mm to 640mm. Products cover a variety of coatings: such as Chrome, TiN, TiCN, CrN, AlN and TiAlN, etc.
We always keep in stock for normal size and tooth shape of HSS saw blades.Special customized saw blades, we can confirm details with customers, and then manufacture.
The most commonly used tooth profiles are CB (chip breaker groove), HZ (high and low teeth), BW (left and right beveling), which are based on the German DIN standard 1836, 1837, 1838 and 1840. In addition, we also developed a lot of special tooth profiles, according to the specific conditions of the clients.
The material of HSS blades are normally M2 DIN 1.3343 and M35 DIN 1.3243, some special occasions use material of powder metallurgy sintering.

Bright finish
Without surface treatment, the Bright finish blade is mainly used for cutting non-ferrous metals such as brass, aluminum, etc..
Steam treatment
The steam treated saw blade has a surface coating of iron oxide, which can prolong the service life of the saw blade.It is mainly used for cutting steel by hand and used in semi automatic sawing machine.
Bright chrome plating
The surface of the saw blade coated with a thin layer of chromium. It protects the blade from corrosion and abrasion and is generally used for cutting bronze and copper.
When the saw blade is used for cutting non-ferrous metals, the CrN (chromium nitride) coating with low friction coefficient can prolong its useful life.
Titanium nitride coating
Generally speaking, TIN (titanium nitride) coating is a good coating, it greatly improves the cutting speed, especially in cutting steel pipe and steel. However, it is not recommended to use TIN coated blade to cut stainless steel.

The alloy saw blade is alloy tooth welded on the saw blade base. "K" brand (Holland) can provide the alloy tooth saw blade from the standard series of woodworking, plastics, non-ferrous metal cutting, to mass production, high quality requirements of the alloy saw blade.
We particularly have a deep research on the application of the alloy saw blade in the large diameter steel pipe mill saw. And have big advantage in this application.
In addition, the alloy saw blades developed recently for metal rod cutting and steel pipe high-speed cutting show a strong competitiveness.
直径 mm
锯片厚度mm
中心孔mm
法兰mm
蒸汽
光亮精整

钛铬涂层
Performance 2000
Performance 3000
锯片重量Kg
175
1.2
32
70
0.20
0.15
0.10
0.30
1.6
0.30
2.0
0.40
200
1.2
32
90
0.20
0.15
0.10
0.30
1.6
0.40
1.8
0.40
2.0
0.50
210
2.0
32
90
0.20
0.15
0.10
0.50
225
1.2
32/40
90
0.20
0.15
0.10
0.40
1.6
0.50
2.0
0.60
250
1.2
32/40
90
0.25
0.20
0.10
0.50
1.6
0.60
2.0
0.70
2.5
0.90
3.0
1.10
275
1.6
32/40
100
0.25
0.20
0.10
0.70
2.0
0.80
2.5
1.10
3.0
1.30
300
1.6
32/3840
100
0.25
0.20
0.10
0.80
2.0
1.00
2.5
1.30
3.0
1.60
315
2.0
32/40
100
0.30
0.25
0.15
1.10
2.5
1.40
3.0
1.70
325
2.0
32/40
100
0.30
0.25
0.20
1.20
2.5
1.50
3.0
1.80
350
2.0
32/40/40
100
0.30
0.25
0.20
1.50
2.5
1.80
3.0
2.00
3.5
2.30
370
3
40/50
120
0.30
0.25
0.20
2.50
3.5
3.00
400
2.5
40/50
120
0.30
0.25
0.20
2.50
3
3.00
3.5
3.50
4
4.00
425
3
32/40/50
120
0.35
0.30
0.20
3.00
3.5
3.50
4
4.00
450
3
40/50
130
0.35
0.30
0.25
3.50
3.5
4.00
4
4.50
500
3
40/50
140
0.40
0.35
0.25
4.00
3.5
5.00
4
5.50
5
6.90
525
3.5
50
140
0.40
0.35
0.25
5.50
4
5.70
550/560
3
50/80
140/190
0.40
0.35
0.27
5.00
4
6.50
5
7.90
570/580
4
50/80
140/190
0.40
0.35
0.27
6.80
5
8.20
600
4
50/80
190
0.40
0.35
0.27
7.00
5
8.40
630

4
50/80
180/220
0.40
0.35
0.3
7.50
5
8.60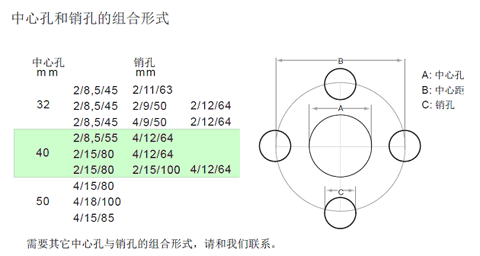 合金锯片是在锯片基体上焊接合金齿而成的锯片。荷兰K牌所能提供的合金齿锯片从标准系列对木工、塑料、有色金属的切割,到适用于大批量生产、质量要求极高的合金锯片。
我们尤其对合金锯片在大口径钢管飞锯线 铣切锯上的应用有深入的研究,针对这一应用的锯片方案有绝大领先的优势。
另外,我们新开发的用于锻压行业金属棒料切割及钢管高速切割的合金锯片都显示了极强的竞争力。